Automate Your Recruitment
High volumes of responses generate recruiter fear – what happens if you miss your perfect candidate because you haven't got the time or resources to go through hundreds of CV's or you can't send emails and SMS throughout the candidate journey with ease?
Vacancy Filler has the ability to automate every action, task and communication, internally and externally throughout the entire recruitment journey, it doesn't matter if you have 10 or 10,000 applications, our Talent Acquisition Platform will manage your high volume recruiting so you can make sure every candidate gets the best possible experience.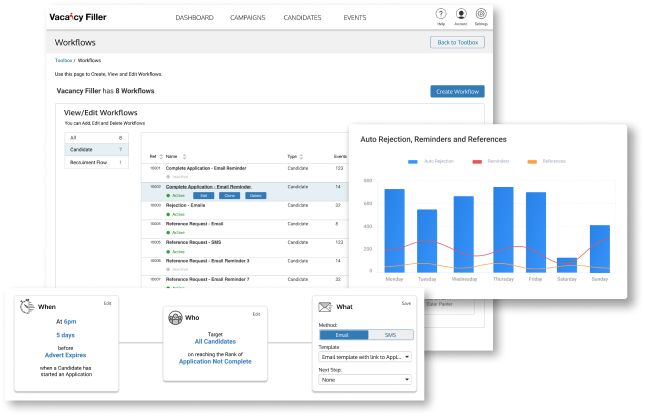 Ensure candidates are always in the loop by sending out automated fully branded email and SMS communications at any stage of the recruitment process that looks as if it came directly from your recruitment team.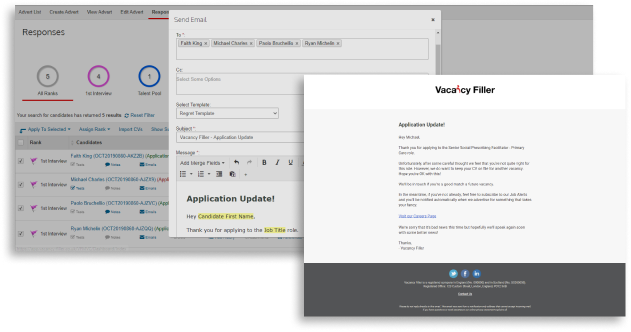 Use automated workflows to send shortlisted candidates on a planned journey with killer questions, skills-based testing and situational judgement tests. While also allowing recruiters to view the anonymised results directly in the Talent Acquisition Platform which will then prompt successful candidates to book a video interview at a time that suits them.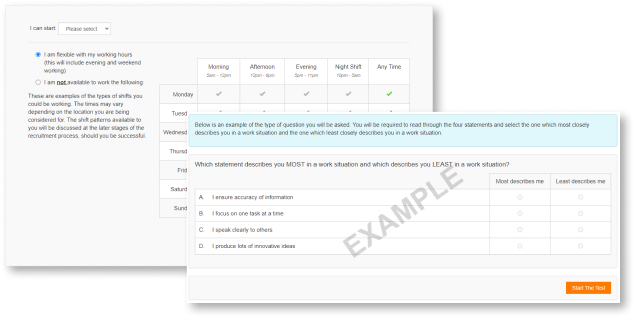 CV-parsing isn't just great for prepopulating an application form from a candidate's CV. It's also an amazing tool that can be powered by automation as well to give you the ability to auto-detect key skills, qualifications or accreditations taking your candidate assessment to the next level.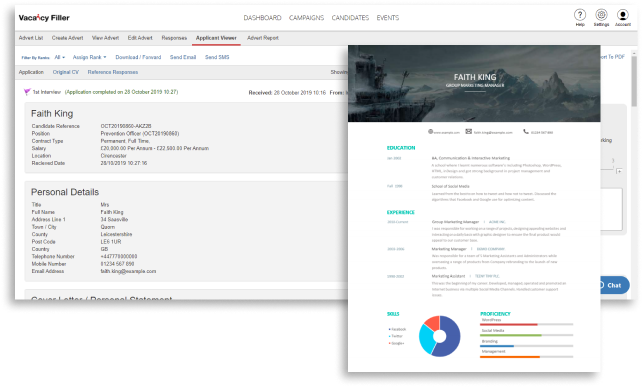 Automatically progress successful candidates to the next stage and disqualify unsuccessful candidates. An automated workflow can base a decision on the outcomes of a number of screening tools such as killer questions, skills-based questions, SJTs or perhaps, skills, qualifications on CV's.
Fully branded careers sites with your own domain (https://www.yourcompany.com) let candidates know they're interacting with you directly rather than a third-party website. Our sites also come with a simple, yet efficient Content Management System with unlimited pages so you can be sure to promote the content that's important to your candidates, whether that's employee testimonials, explanation of benefits package, video tours, etc. Make sure you promote your EVP in the right way to the right people and have candidates that align with your culture and values ready to apply.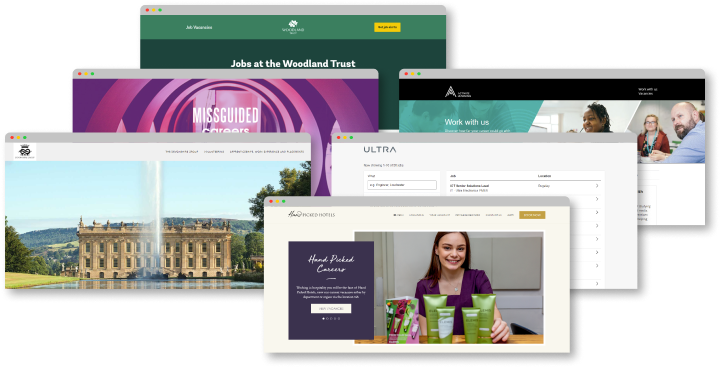 There are so many benefits for recruiters, candidates and Finance Directors with video screening. For high volume recruiting it's critical as it takes away all the pressure of organising calls and scheduling time. Vacancy Filler's inbuild video screening tech enables you to automate and trigger video screening invitations and can auto-notify hiring mangers once the recordings available – all within the platform.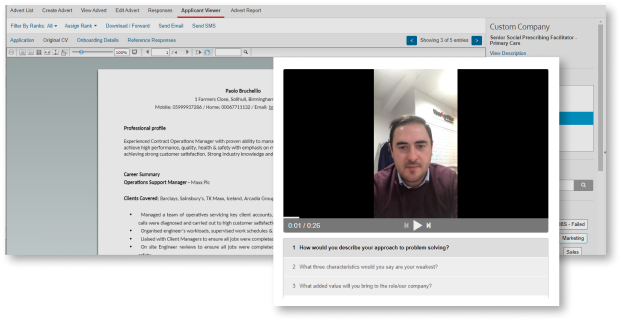 Manage Your Agency Candidates Efficiently
Agency candidates can be sifted in pretty much the same way as any direct or passive candidates you find. However, our platform does so much more. It comes with a unique duplicate candidate dashboard, so you can easily identify if a candidate is already in your talent pool or has applied independently for a job. This will save you thousands in agency fees and could pay for your Talent Acquisition Platform within a month.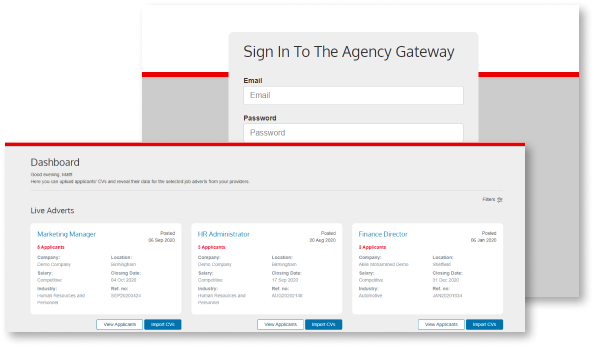 A Mobile-First Experience
Talent is always on the move so it's important that they have access to any part of your recruitment process all the time, irrespective of device. Vacancy Filler's platform is mobile-first, so all users and candidates can access from anywhere via any device. Plus, our forms technology auto-saves candidate's application forms every 4 seconds, so if they hit a WIFI block, they won't lose any of their hard work.