Build Your Own Video Screening Journey
Our customisable technology allows recruiters and hiring managers to create their own questions and save them for future use. You're able to define how many questions you want to ask, how much time a candidate has to answer each question and even how many rehearsals they can have.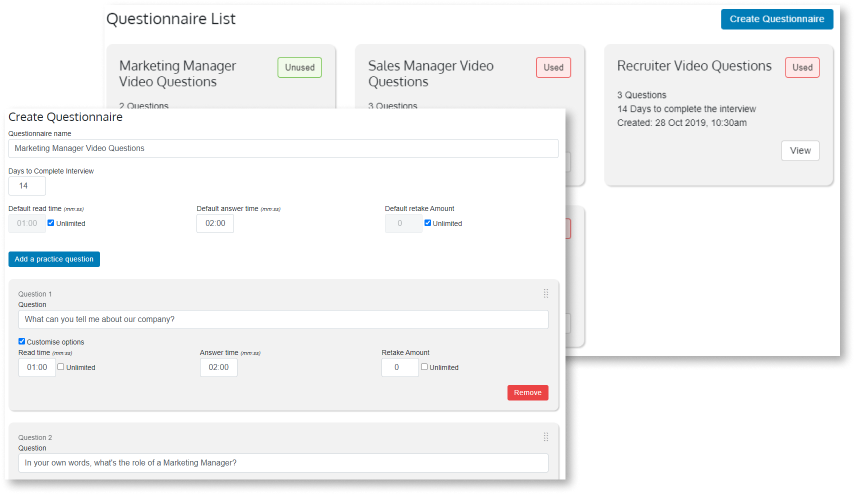 Vacancy Filler's self-service video screening tool lets your candidates download the app to record a video and then upload it in their own time. All they need is to download the app from Google Play or the Appstore and they're away. Plus, if they do run into any difficulties, our UK service desk is on-hand to support them.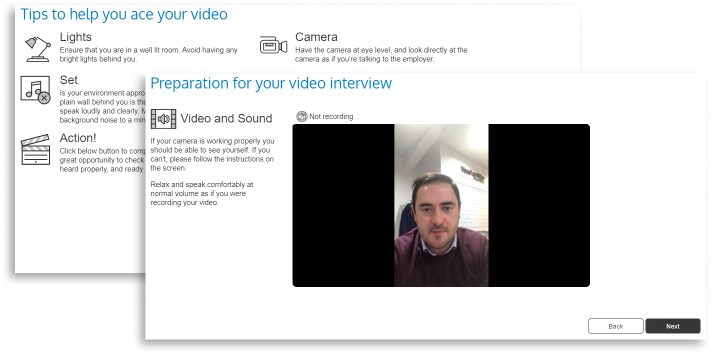 Share Recordings Effortlessly
Share candidates' recorded responses with the broader hiring team to collectively shortlist for your role. With our workflow automation, you can nudge the hiring team along the way, just to make sure they stick within response times. Plus, you can also set up workflows to send communications to your candidates by SMS and email, so they're kept up to date with their application.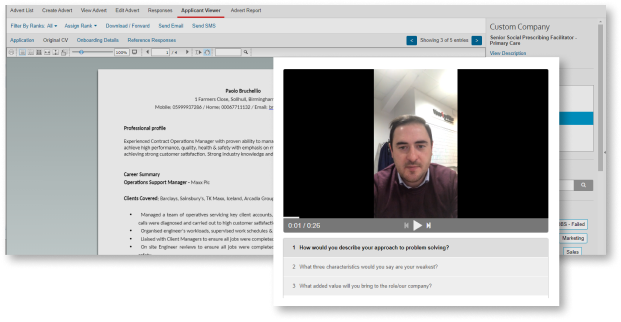 Video screening will reduce your time to hire and therefore your cost to hire significantly. We've done the maths and the costs are really compelling if you hire high volumes of candidates it can save you up to 60 minutes of recruiters' time per candidate and for out-of-town candidates, you won't need to provide them with travel expenses. The benefits for the candidates are great too, there's no need to take any time off work, no need to spend money on travel expenses and if they're a nervous interviewer they can take the time to practice and rehearse their response.