Real-time visibility
Measure campaign performance, system usage, diversity and inclusion goals, time and cost to hire and candidate sourcing channel performance all from your recruitment analytics dashboards.
Create custom reporting widgets to display the data and analytics that are important to your business on a configurable recruitment analytics dashboard which is displayed in real-time. Allowing you to use the data to track KPI performance or take action on outstanding tasks.
Over 50 prebuilt reports
Custom widgets
Set KPIs
Customisable dashboards per user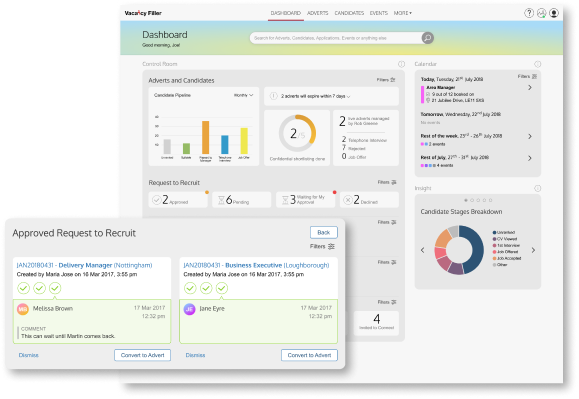 Diversity & Inclusion Reporting
Ensure your company is meeting your diversity and inclusion targets by being able to report on protected characteristics such as gender, ethnicity, religion, disability, criminal conviction and sexuality.
Track characteristics throughout the recruitment process
Automated reports sent to key stakeholders
Export data to external auditors
Disability and criminal conviction reporting