One platform, one view
Centralise all of your recruitment processes and data to create a single platform to remove the need to re-enter data into various third-party systems and to give you a holistic view of your talent acquisition strategy.
Automatically gather and store new starter data into your HCM and Payroll systems directly from our Talent Acquisition Platform.
Full integration into MHR iTrent, Cascade, Workday and many more
Direct API integration for a seamless transfer of data
Automated and ad hoc data exports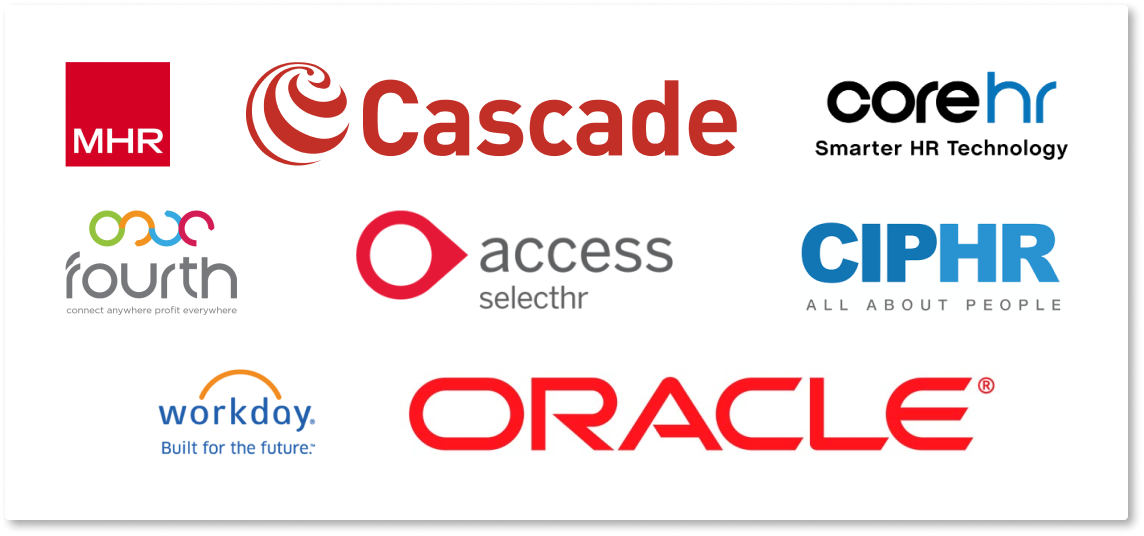 Configure all of your data exports to match the requirements of your third-party systems and internal processes to remove the need for manual entry and reduce the chance of human error.
Unlimited data export templates
Create custom export schedules
Automatically notify users of data exports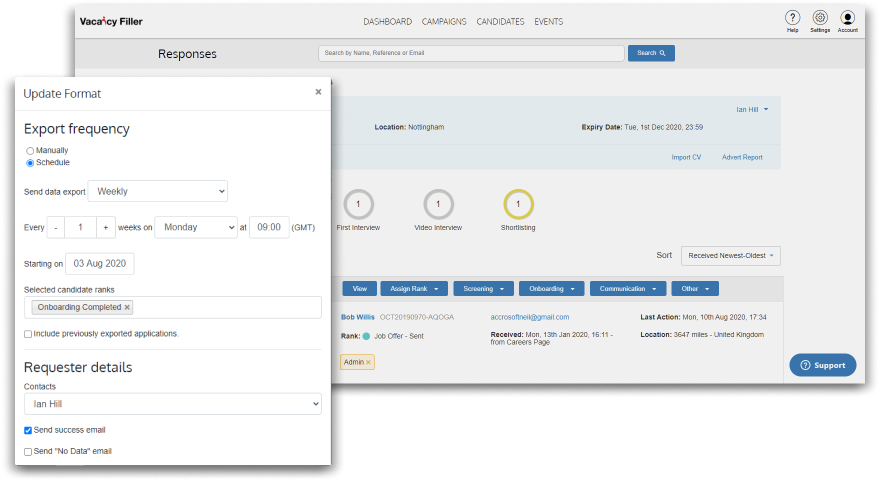 We're proud to have a great Talent Acquisition Platform that's backed by an experienced and reliable recruitment system integration team. Our Prince2 qualified Implementation Team members understand the logistics of technical integrations, so you can be sure that you are in safe hands.
Prince2 qualified implementation team
Dedicated account manager for ongoing support
Constantly growing integration ecosystem
Dedicated recruitment system integration team